Happy Holidays to All!

As 2009 rapidly approaches, I want to wish all of you a joyous holiday season, and a wonderful year to come. May you find peace, joy and contentment
in all that you do throughout the coming year.
This past year brought some welcome changes to my life, including a new decade! I turned 50 in September, an age I never thought to see. (Remember
when 30 was an age we never thought we'd see?)
I was incredibly fortunate to receive a birthday visit from my dear friends, Barb and Al Kustra, who ventured clear across the country from Pittsburgh to
spend a few whirlwind days in the Issaquah Alps with us. We went to Snoqualmie Falls (remember that waterfall in 'Twin Peaks'?), whale-watching,
and hiking on Mount Rainier, as well as visiting Pike Place Market, which truly is one of the must-do sites of Seattle.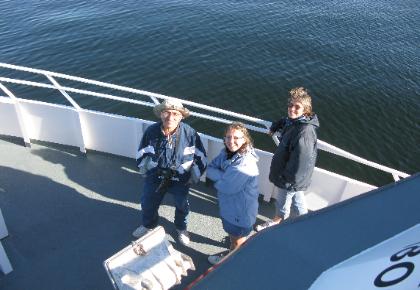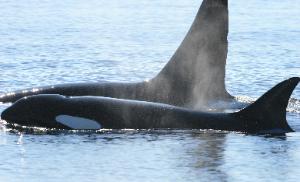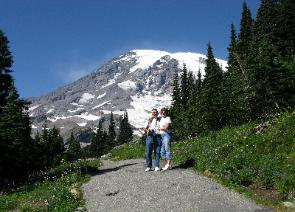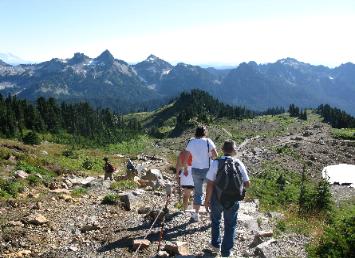 In addition to celebrating my half-century mark, the year also brought with it a trip to San Diego with Brady's Lacrosse team. I called Mark from
an outdoor restaurant just off the beach, and told him I had found our retirement community! After leaving a wet and dreary Seattle in January, San
Deigo sure felt like Paradise!
We visited Wenatchee, WA. for another Lacrosse tournament, this trip at Easter. Wenatchee is a small town set in a beautiful mountain valley just
on the other side of the Cascade Mountain Range. It is glorious, and the folks there are lovely. Mark was reffing, this time, and the rest of us
watched.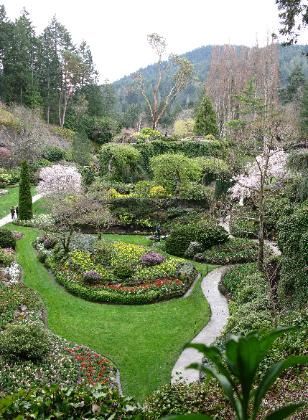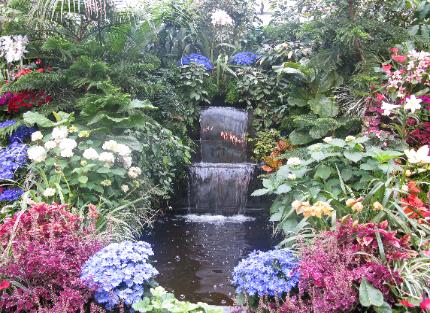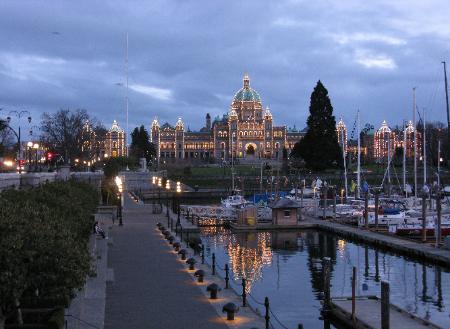 Victoria, British Columbia, was
another short trip taken over the
kids' Spring Break. What a lovely
city! We stayed at the famous
Empress Hotel, and had High Tea
one day. The Empress is right
around the corner from
Government House, with its
famous nightly lighting
spectacular. We also visited
Butchart Gardens, which probably
gets even more spectacular a little
later in the year, but certainly was
amazingly beautiful when we were
there.
We HAD to visit Forks, WA., before the
release of 'Twilight' -- the vegetarian
vampire flick. Actually, our visit to Forks
and La Push was wonderful. We saw
some of the most spectacular scenery we've
ever seen, and found a place in Northwest
Washington where is doesn't rain all the
time -- although we also visited the Hoh
Rainforest, which had its own delights.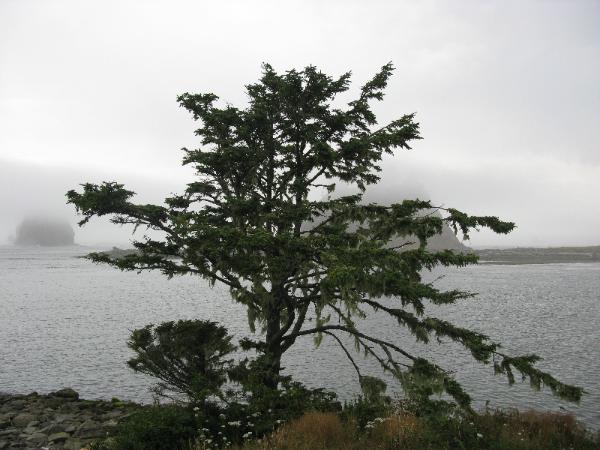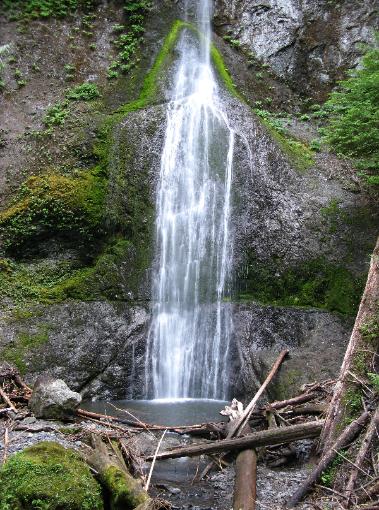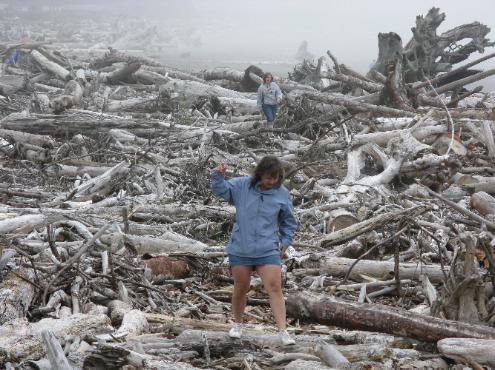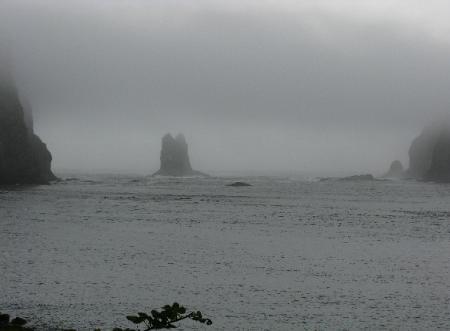 The Sea stacks in La Push are truly amazing.
Climbing among the water-stripped logs on First
Beach was awe-inspiring. The power of the
elements is so much a part of our lives out here,
much more than anywhere we've ever lived
before.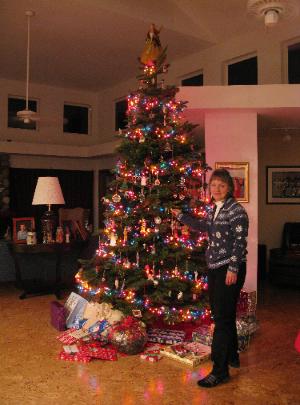 As 2008 draws to a close, I send
you my warmest wishes for the
holiday season and the coming year,
and leave you with a quick look at
both the frightful weather outside,
and the delightful view we had
inside as we gathered to celebrate
Christmas.
We were snug and warm (thanks
to our generator)!, had lots of good
things to eat (thanks to Mark for
working so hard to provide for us!)
, we had each other and many
laughs, and we had thoughts and
memories of good friends, family
and loved ones to brighten our
hearts (thanks to YOU!). Happy
2009!

Our power went out -- surprise!
-- just in time for Christmas.
This photo is of the tented area
outside our front door where
Mark set up the generator that
kept the Christmas lights burning
throughout Christmas Day.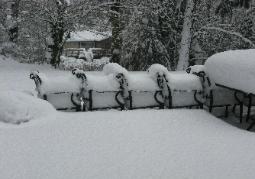 Our patio furniture created a unique
Christmas Train for us this year! This is
the view from our back door on Christmas
Day.